Sleep Clinic
---
What is sleep apnoea?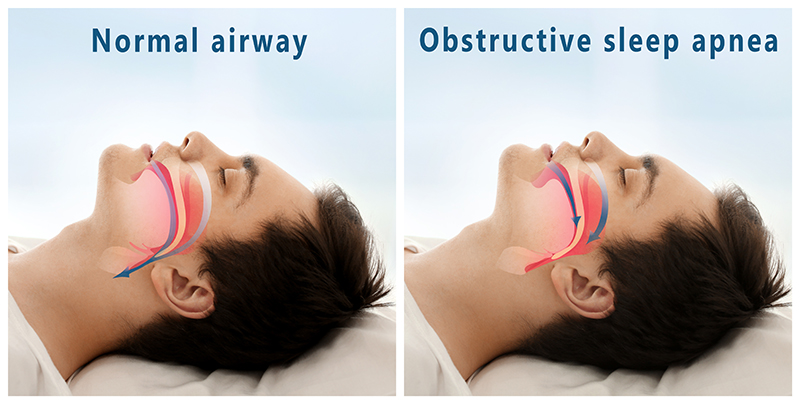 Obstructive sleep apnoea(OSA) is a condition which obstructs the rhythmic sleep. 2- 4 per cent of the population is affected with this condition but mainly affects men between 40 to 60 years. Snoring is a sign which points to the possibility of OSA. Often manifested by feeling breathlessness and awakening at night. Tiredness, headache in the morning hours are other sign which follows the loss of concentration, sleepy afternoons and even depression is shown in many patients.
What is the risk associated with sleep apnoea? Do you need to be embarrassed about drowsiness or sleepiness during days? Is it to be treated?
Sleep apnoea affects the heart mainly. Night time chest pain and Heart attack can be a result of OSA. Generally, blood pressure shows the higher level in these patients. Lack of oxygen affects the body physiological system. Continuous headache, Anxiety are other signs. A reason for daytime accidents is related to drowsy afternoon typical to OSA patients. Obese patients are more prone to snoring and later to OSA. People with Diabetes and Thyroid conditions are also prone to OSA
What are the treatment options available in Facets dental for sleep apnoea?
We are associated with many consultants to treat OSA. It includes Imaging centre, Sleep test centres, ENT Consultants, Maxillofacial consultants, Sleep Medicine Experts & Prosthetic labs. Our team will refer to you accordingly to the right hands.
How is it diagnosed?
Evaluation of Signs & symptoms, Sleep tests(Polysomnography) can reveal the condition.
What is a Dentists role in Sleep Apnoea?
Sleep apnoea can be treated by a dentist. After sleep studies, an oral appliance will take care of your sleep disturbances. Maxillofacial surgeons in facets dental can create space for your tongue with surgery in the lower jaw. It also helps to reduce snoring. Our sleep clinic expert will guide you.