Cosmetic Teeth Filling with Composite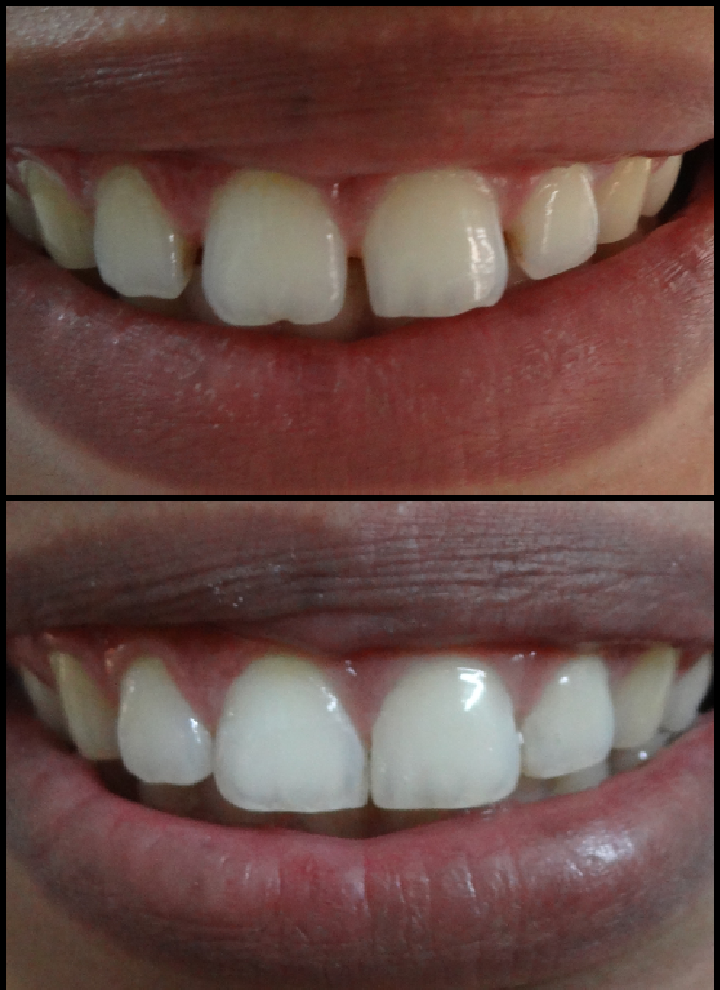 This patient came to us unhappy with the gaps between her front teeth. She was less than a week away from her big day and wanted a quick solution for a happy smile. In 1 hour visit, no injection, no drill, Dr.Seby varghese,our award winning cosmetic dentist in India was able to close the gap with composite bonding, which resulted in regain her natural smile. In short, she was very pleased with the outcome as the gaps are no longer visible.
Composite Filling - Before & After

What is a Filling?
A filling is a way to restore a tooth damaged by decay back to its normal function and shape. Dental fillings are most commonly used to treat cavities, but they're also used to repair cracked or broken teeth. Learn more about Fillings and Get help from our expert dentist