Dental Tourism
---
Dental vacations, in other words, dental tourism as commonly known, is an offshoot of medical tourism. It is a globally growing service sector which involves individuals seeking healthcare systems outside of their local geography combined with a vacation. Dental tourists may travel for reasons ranging from global interdependency and competitiveness, technique, material, and technological advances, their choices are usually driven by price considerations. While medical tourism is often generalized as travel from high-income countries to low-cost developing economies, other factors can influence a decision to travel, including differences between funding of public healthcare or general access to healthcare.
India is fast emerging as a dental tourism hotspot. The main reason being access to extremely high-quality care at a much lower cost. Besides the cost state of the art medical facility, staff who are well conversant in English, no long wait list, and the general popularity with the tourist that the country enjoys. One such state is Gods own country, Kerala, where you can fulfill both your thirst for wanderlust and dental care.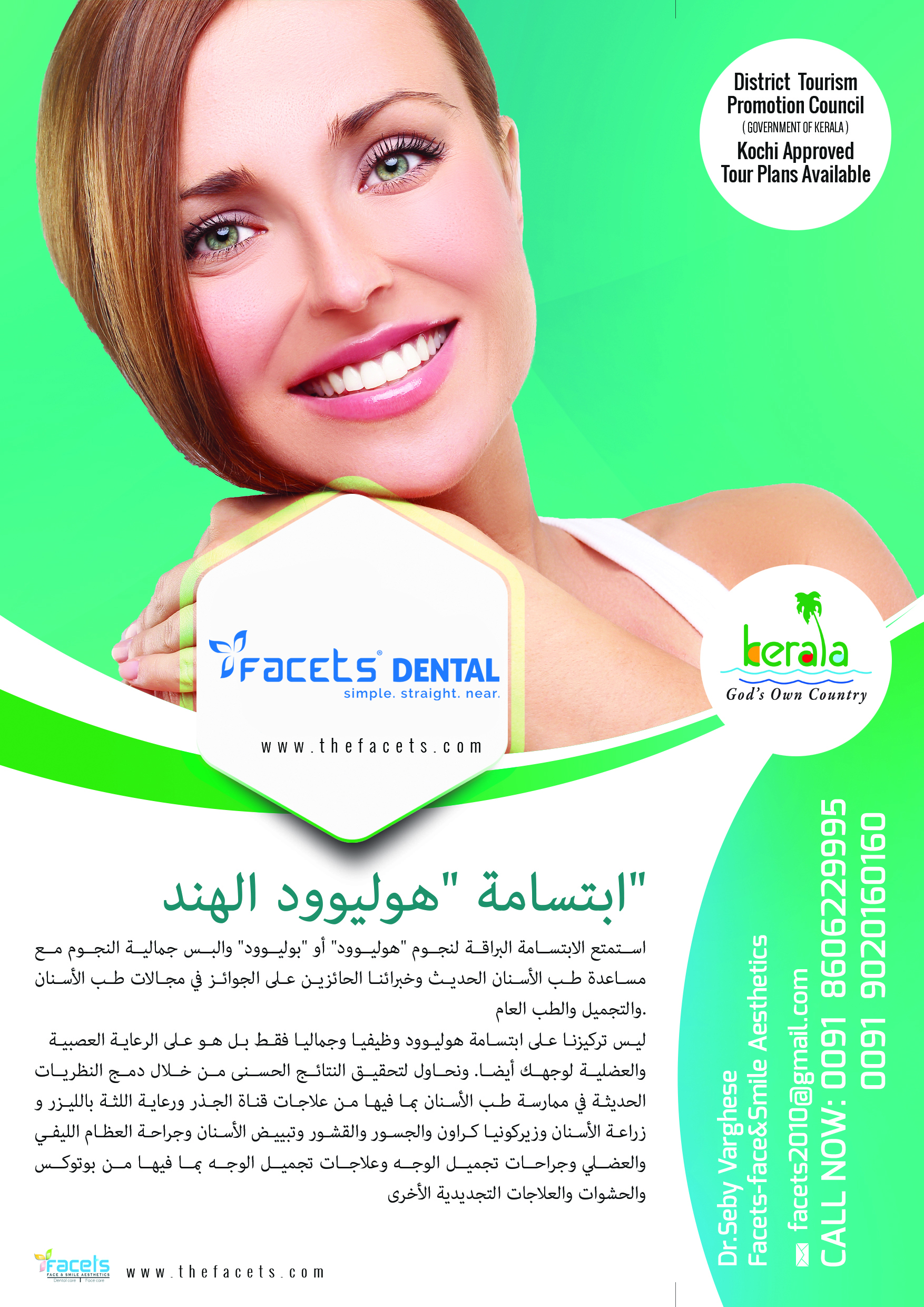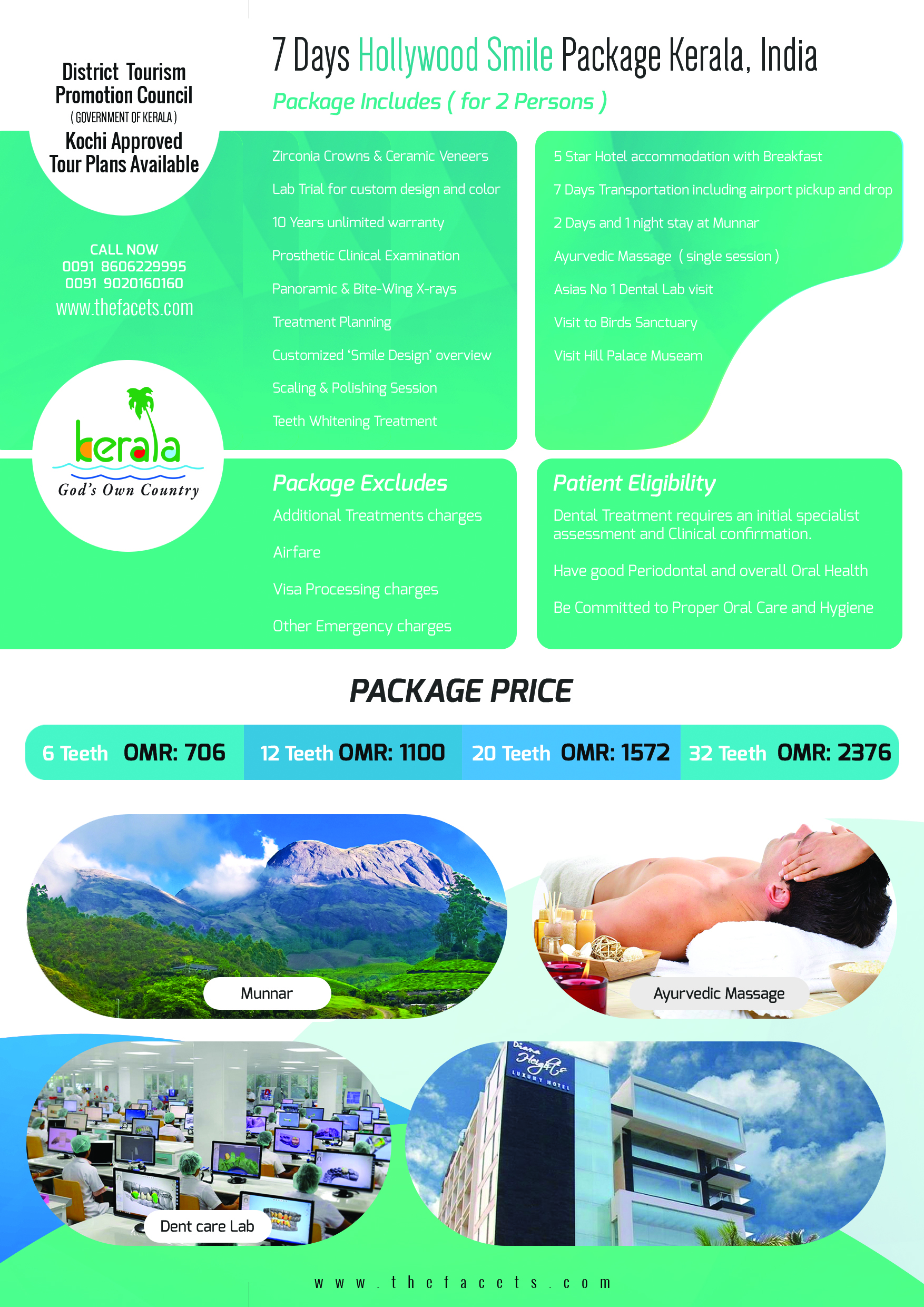 The tourists can avail of finest care here from the routine garden variety dental problems to the most specialized periodontal, orthodontic, and prosthodontic treatments at care centers, clinics and hospitals spread across Kerala. From the routine root canal treatment to surgical extraction of impacted wisdom teeth, cosmetic dental surgeries like tooth realignment and redesigning of the smile are all on offer in here.
India's and Asia's largest dental lab is also situated here. Manufacturing of dental prosthesis, dental implants, veneers, laminates, precision attachments using German technology of unparalleled quality is undertaken here. The lab has CAD/CAM metal free prosthesis that is very natural in appearance and long lasting functionally. The lab specializes in fixed prosthesis, implant prosthesis, removable, precision attachments, telescopic crown overdenture, mouthguards, and gingival ceramics. There is a wide array of choice to select from as per your fit, liking, and budget. Their products have US FDA approval. The products are exported to more than 50 countries catering to more than 20,000 dental service providers.
With well‑equipped clinics and hospitals, dental care in Kerala has proved to be one of the most popular forms of medical tourism. With modern equipment, a completely sterile environment, the use of disposable syringes and gloves, and international standard of treatment, dental care in Kerala now draws large numbers of medical tourists every year. Eager to receive personalized treatment of an international standard at an affordable price, medical tourists have been spoiled for choices.
The tour packages need to be planned as per the duration of treatment, type of holiday chosen, and the number of days required for the holiday. Customized plans of dental treatment cum tours, complete with treatment schedule, airport pick up and drop, stay with food, ticket reservation and all other aspects, are available with the tour operators who provide all assistance to plan out and execute a dental tour.
Kerala as a tourist destination is not seasonal, though the number of tourists increases during the holiday season. Hence it is recommended that your rooms are booked in advance during this time. The hotels include:
1. Diana Heights Luxury Hotels, Angamaly
2. Olive Down Town, Kochi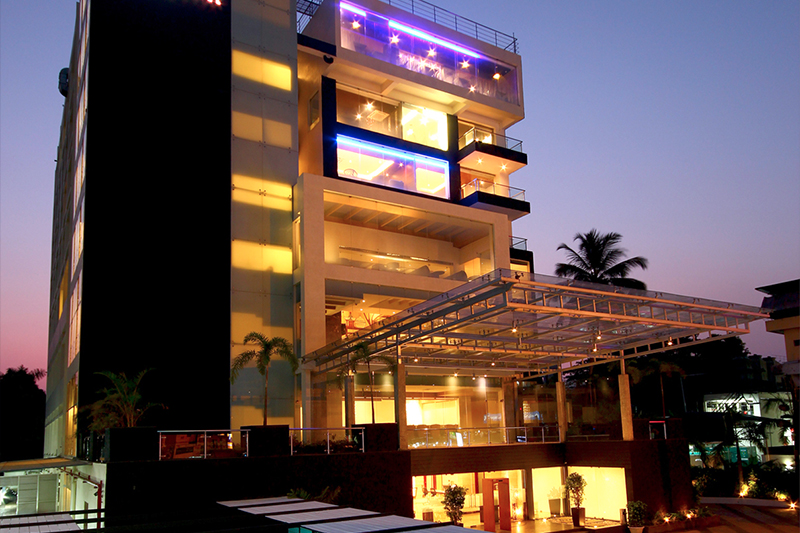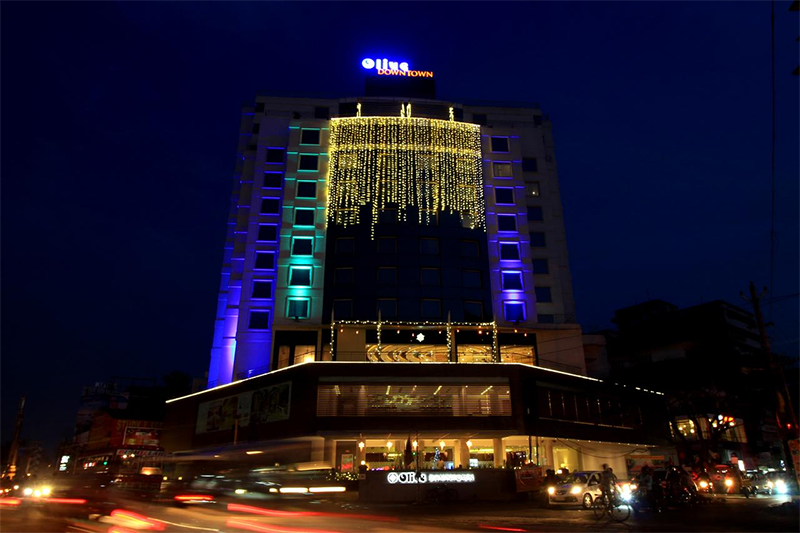 ---