Smile Makeover| Designing : Principle, Side Effects, Average Cost In Details In Kerala
---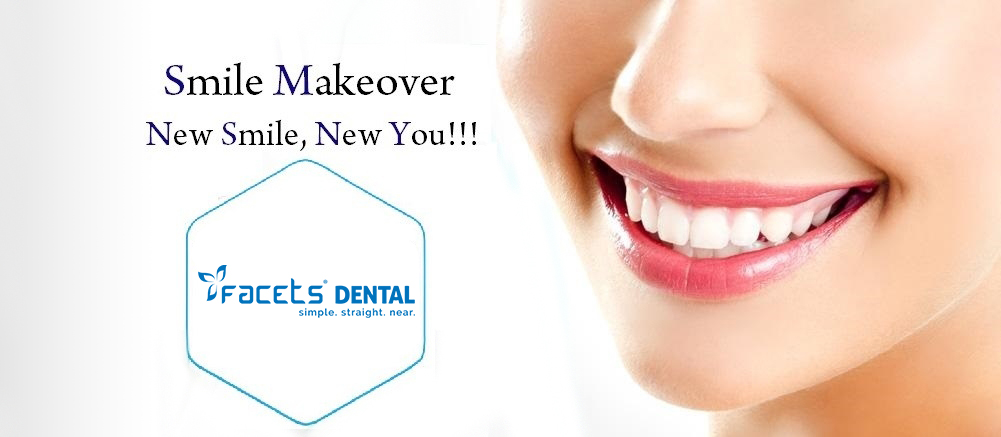 ((1 BEST BEFORE AFTER ! PHOTO COMES HERE Instead above))Waiting= (3/09/23)


By DR SEBY VARGHESE - ✨✨ AWARD-WINNER & CDH CHAIRMAN IDA , KERALA STATE 2023✨✨
For tele Consultation with Dr Seby Varghese Click here

>>If You want to get information on "MAKEO TOOTHSI aligners price" with facets please visit - https://www.thefacets.com/makeo-toothsi-aligners-price-Details-Review-at-facets-kerala

WHAT IS SMILE DESIGNING?
A Smile Design Treatment also called Smile Makeover Treatment are Cosmetic Dental procedures that aim to enhance the appearance of an individual's smile.
The Smile designing Treatment involves a combination of different Dental Treatments such as Teeth Whitening, Composite Veneers, Porcelain Veneers, Dental Crowns & Bridges, Gum Depigmentation, Gum Surgeries and Orthodontics to enhance the overall aesthetics of your smile.
Desire for a Smile like GAUTHAMI NAIR?? Get Smile like CELEBRITY ToDay!! Call NoW @9020160160
Treatment under Dr Seby Varghese ⭐ AWARD-WINNING⭐Dentist at Facets,Kochi,Kerala,India
Check out his Linkedin- https://bit.ly/45EtYyX
TELE CONSULTATIONS Click Here & to get a detail idea about your procedure DIAL NOW @9020160160
You will be under guidance by the team of best SMILE MAKEOVER SPECIALISTS, Above 25 years of experience in "God's own Country"
"Dr. Seby Varghese, our esteemed celebrity dentist, has achieved remarkable success in the field of dentistry, marked by clinical expertise, patient satisfaction, awards, educational contributions, community engagement, and a commitment to innovation".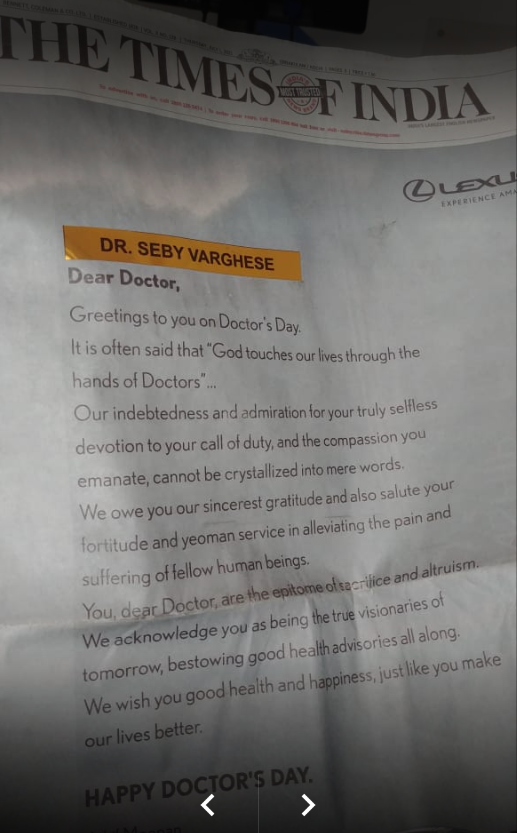 PROS & CONS OF SMILE DESIGNING
PROS
Boosts your Self-Confidence-
By greatly improving the appearance of your Smile
You feel more comfortable during Social Gatherings to Smile Openly & Confidently
Customized Treatment Plan-
For your specific needs & goals as such results are unique for each individual
Smile Transformations involve addressing underlying dental problems such as cavities, gum disease, or tooth decay which in turn increases your oral health.
Patients can enjoy long-lasting results that can provide a significant return on investment.
CONS
Smile Designing Cost in Kerala-
An expensive treatment, especially if it involves multiple treatments.
Depending on the extent of the treatment & the present oral health of the patient, smile designing can take several weeks or months to complete.
There is always a risk of complications such as infection, discomfort, or sensitivity.
Some Smile Reconstructions, such as reshaping a tooth by grinding the tooth or placing porcelain veneers, involve permanently altering the structure of the teeth.
Changes are permanent & cannot be reversed if the patient is unhappy with the result, as such a study model is always made of your teeth and the treatment is planned & shown to the patient beforehand itself.
Some Smile Reconstructions can be uncomfortable or cause pain during the recovery period.Patients should be prepared for a certain level of discomfort during and after the treatment.
SMILE MAKEOVER TREATMENT PROCEDURES
The exact procedures involved in a Dental Makeover Treatment will depend on each patient's individual needs and goals.
Common Cosmetic Dental Treatments involved in Smile Reconstructions include:
1. Teeth Whitening:
Professional teeth whitening can whiten your teeth by several shades, it helps remove stains and discoloration caused by aging, smoking, or consuming colored foods and beverages.
2. Porcelain Veneers:
Porcelain Veneers are thin shells of porcelain that are placed over the front surface of the teeth to change the tooth size, shape or color. They are recommended for a range of cosmetic issues, including chipped, stained, slightly crooked or irregular teeth.
3. Composite Veneers:
Composite Veneers are tooth-colored resin filling material which when applied to the teeth, blends in with the teeth to improve their natural appearance. It can be used to fill gaps/space between teeth, reshape teeth, or repair minor chips or cracks.
4. Invisible Braces:
Invisible Braces or Clear Aligners is a type of orthodontic treatment that slowly shifts teeth into the desired correct position. If you wish to correct your teeth discreetly, this is the best option for you!
5. Orthodontic Braces:
Orthodontic Braces use fixed brackets & wires to gradually shift the teeth into the correct position & this too enhances your smile.
6. Dental Crowns & Bridges:
A dental crown is a cap that looks similar to a tooth which is placed over an overly damaged or cavitated tooth to restore it to its natural function & appearance.
A dental bridge, on the other hand, is a prosthetic that is used to replace one or more missing teeth. The bridge is anchored in place by two dental crowns that are placed on the adjacent teeth on either side of the gap. The replacement teeth, known as pontics, are attached to the crowns and fill the space left by the missing teeth.
7. Dental Implants:
Dental implants are titanium screws positioned inside the jawbone with proper precision to replace a missing tooth/teeth. After the titanium implant has been integrated into the jawbone an artificial tooth is fixed on top of it. They are a long-term solution if you have missing teeth.
8. Gum Depigmentation:
Gum Depigmentation is a cosmetic dental treatment that is used to remove or reduce the amount of melanin pigmentation in the gums.
Melanin is a natural pigment in our body that determines the color of our Skin, Eyes & Hair. In some people, the gums may have excessive melanin, which can make them appear dark or black in color. It is also evident with smokers & can sometimes be genetically inherited too.
This can be done using a laser, scalpel, or chemical agents.
9. Gum Contouring:
Gum contouring can improve the appearance of the gums by reshaping them to create a more proportionate and aesthetically pleasing smile.
10.Tooth Reshaping:
Tooth reshaping involves removing small amounts of tooth enamel to improve the shape and appearance of the teeth.
SMILE DESIGNING COST IN KERALA
A Smile Designing Cost in Kerala can vary depending on several factors, such as the type of treatments involved, the complexity of the case, the number of teeth to be treated, the experience and qualifications of the dentist, and the location of the dental clinic.
On average, a smile designing cost in Kerala can range from ₹50,000 to ₹3, 00,000 or more, depending on the factors we have mentioned above.
At Facets, we understand that a beautiful smile is about more than just aesthetics. That's why we take a holistic approach to smile transformations, focusing not only on the appearance of your teeth but also on their function, health, and overall harmony with your facial features.
Discover Affordable Smile Makeover Cost in India, Exclusively at The Facets in Kerala
In the lush landscapes of Kerala, experience a transformative smile makeover without breaking the bank.

Competitive research shows that the smile makeover cost in India, particularly in Kerala, is remarkably affordable, often starting as low as INR 35,000.

This makes Kerala a hotspot for dental tourism, offering exceptional value for your money.

At The Facets, we specialize in crafting smiles that radiate confidence and charm, all within a budget-friendly package.

Our skilled dentists, equipped with advanced techniques, offer a range of services including teeth whitening, veneers, crowns, and orthodontic treatments.

Choosing Kerala for your smile makeover isn't just about affordability; it's about embracing quality care amidst nature's serenity.

Nestled in Kerala's beauty, our clinic provides a peaceful atmosphere for your dental journey. With a focus on patient satisfaction, The Facets ensures your smile makeover exceeds expectations.

Unlock the best smile makeover cost in Kerala, exclusively with The Facets. Embrace your dream smile while relishing Kerala's tranquility.

Book your consultation today and embark on a smile makeover journey that combines affordability, quality, and natural beauty.
HOW TO GET STARTED FOR A SMILE DESIGNING AT FACETS?
When planning a Dental Makeover Treatment for You at Facets Dental, there are several factors that we will check first, to give you a personalized treatment plan.
The Major factors we will look at are:
1. Your Goals:
Our Dentist will first discuss your desired aesthetic outcome & goals for the smile design treatment. This will help Us tailor the best treatment plan to your specific needs and expectations.
2. Your Overall Oral Health Status:
Our Dentist will check your Oral health status to determine if any dental problems such as cavities, gum disease, or other oral health issues need to be treated before proceeding with the Cosmetic Teeth Makeover Treatment.
He /She might even suggest taking a full mouth x-ray to rule out any other problems.
3. Your Facial Appearance:
Our Dentist will very carefully consider your facial features and how the new smile will fit within the overall appearance of the face, to ensure that the new smile looks natural and complements your facial features.
4. The Color and Shade of Your Teeth:
Our Dentist will check the present color & shade of your teeth & might recommend teeth whitening or other treatments to achieve the desired tooth color.
5. Your Teeth Size & Proportions:
Our Dentist will evaluate the size, shape, and symmetry of your teeth and gums to ensure that the new smile looks proportionate and balanced.
6. Your Bite Alignment:
Our Dentist will assess your bite and teeth alignment to ensure that the new smile does not negatively affect your ability to comfortably bite & chew food without causing any other dental problems.
This is done with the help of dental Impressions that will be taken of your mouth.
3D study models would be made of Your Upper & Lower Teeth to check for bite issues with the help of a "mock-up" preparation of your cosmetic work (made up of wax), e.g. a wax mockup of dental Veneers on the study model.
7. Your Budget and Time:
Our Dentist will also take into account your budget and time constraints to create a treatment plan that is AFFORDABLE and CONVENIENT for you.
At Facets Dental Clinic, we look at each factor carefully & only then our Cosmetic Dentist will develop a personalized Smile Design Treatment plan that meets your goals and ensures a successful Smile Makeover cost in Ernakula, Kochi, Kerala.
So, If you are searching "Smile makeover near me" that too at Kadavanthra, Kochi?? You can click here for CONSULTATION with our team @ 9020160160
Here you can have a look at his Linkedin Profile - https://bit.ly/45EtYyX
RECOVERY TIME AFTER A SMILE DESIGNING
The recovery time for a dental teeth makeover treatment can vary depending on the specific procedures involved in your treatment plan.
However, in general, most patients can expect to return to their normal activities within 1-4 weeks after their treatment.
Regular Checkups with your Dentist & Regular Painless Dental Cleanings can increase the longevity of your Smile Design Treatment!
ELIGIBILITY, NON-ELIGIBILITY CRITERIA FOR THIS TREATMENT
ELIGIBLE
You Have Healthy Teeth and Gums
You Have Discolored, Stained, Chipped, Cracked, or Misaligned teeth
You Have irregular Gums or a Gummy smile
You Have Dark Gums
Your teeth has Gaps & Spaces giving you an Uneven Smile
NOT ELIGIBLE
You Have a Poor Oral Health with Gum Disease
You don't have enough tooth structure left to support restorations like Dental Crowns or Veneers
You have certain Medical Conditions like a Bleeding Disorder/Diabetes (not suitable for dental implants, gum depigmentation, gum contouring, etc.)
You Grind/ Clench your Teeth (not suitable for all types of dental restorations)
You Have Untreated Tooth Decay
ALTERNATIVES TO A SMILE DESIGNING TREATMENT
Each patient's individual smile designing goal would be different. Finding out what concerns you the most about your smile and what is important for you to change in your smile is crucial in determining a personalized treatment plan for you.
A smile makeover is not a particular treatment as such, but a group of multiple treatment procedures done to give you the beautiful smile you desire.
If you are looking for budget friendly alternatives to enhance your smile, we could give you multiple treatment options to choose from according to your prefrence of (smile makeover cost) & comfortability.
Smile makeover cost also depends on particular Brands & your jawline structure, needs & teeth. For an immediate 2 MINS ON CALL CONSULTATIONS & to get a detail idea about your procedure contact @9020160160
You will be under guidance of 15+ years experienced Dr. Subodh, Guided by International Award winnier Dentist near you@ Kochi, Kerala Dr Seby Varghese with 25+ years experience.
For Example-
If you are looking to close a minor gap/space between your teeth, we have multiple treatment options to choose from to achieve the result you require, like-
1- Composite Veneers
2- Porcelain Veneers
3- Orthodontic Dental Braces
4- Clear Aligner Treatment
5- Dental Crowns
The Cost for each treatment would vary with Composite Veneers being the most affordable option and Clear Aligner Treatment being the most expensive option.
But here, Composite Veneers only help in masking the gaps with the help of tooth colored filling material, which would require proper care & frequent maintenance.
However with Clear Aligner Treatment/ Orthodontic Dental Braces we can naturally move teeth into position with long-lasting results.
Here we give you the option to choose according to your budget & need.
WHY CHOOSE FACETS DENTAL CLINIC FOR A SMILE MAKEOVER IN KOCHI, KERALA?
At Facets, We offer a PERSONALIZED SMILE DESIGN TREATMENT WHICH SUITS YOUR BUDGETS. How?? here is the answer, We take you with the pricing section of different Brands & Dealers we are tied up with in all over Kerala. With our 25+ years of experience we give you an idea of pricing of best & most Affordable brands, to help you achieve the gorgeous, healthy smile you deserve.
Our energetic team of highly experienced dentists and dental staff will only provide you with the best & most comfortable experience!
At Our clinic, we only use the latest dental equipment and advanced dental techniques to create a personalized treatment plan made for your individual needs. Whether you need cosmetic dentistry, orthodontics, or restorative dentistry, we have the expertise to transform your smile and improve your oral health.
Smile Transformations are more than just cosmetic treatments; it's a life-changing experience that can raise your confidence and improve your overall quality of life. That's why we take a personalized approach to each smile makeover , ensuring smile makeover cost in ernakulam, Kochi, Kerala in budget so that you receive the care and attention you need to achieve your desired results.
So, if you're searching for a "Dental clinic near me" at Kadavanthra, Panampillynagar, FortKochi that can provide you with a successful Smile Design Treatment, look no further than our clinic. Call us today@ 9020160160 & schedule an appointment to take your first step towards achieving a beautiful, glowing smile.
FAQ'S
Q) Are there any side effects?
You may experience some discomfort, sensitivity or mild pain after the treatment, especially after placement of a dental crown or bridge, if the tooth or gum tissue is sensitive or if you are required to do root canal treatments or corrective orthodontic treatment.
This can usually be managed with over-the-counter pain relievers or prescribed medication from your dentist.
Q) Are the results of the treatment permanent?
The longevity of the results of a dental makeover treatment can vary depending on the specific smile design treatments performed and how well you maintain your oral health after the procedure.
Treatments such as dental implants, can provide a permanent solution, other treatments such as Composite Veneers may require periodic touch-ups or maintenance to maintain their appearance.
Treatments such as Porcelain Veneers can last for many years with proper care, but they may need to be replaced eventually due to normal wear and tear or damage.
Similarly, teeth whitening treatments can provide dramatic results, but they may need to be repeated periodically to maintain their brightness.
Q) What are the Post-Treatment Guidelines?
Depending on the particular treatments you have undergone, you may need to take some time to rest and recover after your teeth makeover treatment.
It's important to follow good oral hygiene practices and visit your dentist for regular check-ups and painless dental cleanings after your Smile Design Treatment.
You should also avoid habits that can damage your teeth & discolor your gums and fillings, such as smoking or chewing on hard objects.