Acne marks/pigmentation reduction
---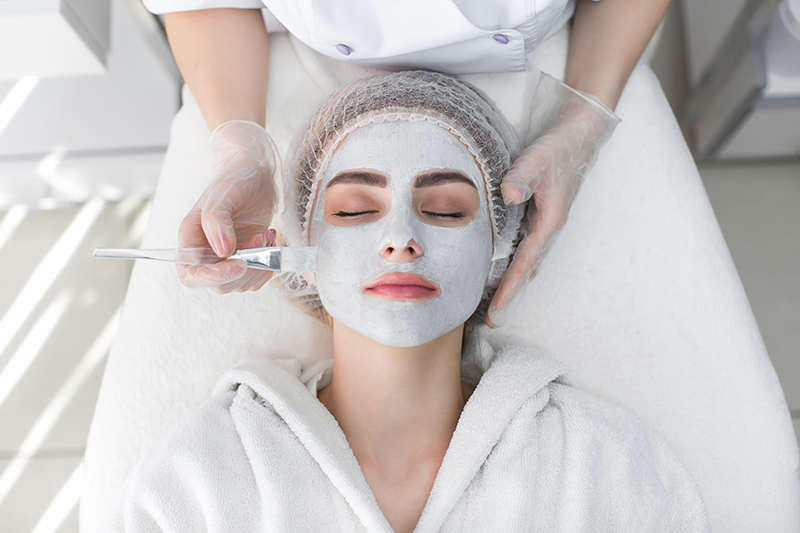 Chemical peeling is a simple procedure by which a chemical agent is applied over the skin to cause controlled exfoliation of the skin followed by tissue remodelling and regeneration. Chemical peeling thus helps in treating pigmentation, acne marks scars, ageing changes such as fine lines by improving skin texture, reduces pigmentation and rejuvenates the skin.
Chemical peels vary in depth and strength and are used to treat different skin types and varied indications. Chemical agents such as Glycolic acid, Salicylic acid, lactic acid, mandelic, azelaic acids are used in different strengths as single agents or in combination for treating various indications. Multiple successive peeling sessions are required to achieve maximum benefits at a regular interval of 2 to 3 weeks.
Chemical peels should be carried out in a doctor's office under professional guidance who can assess the condition of the patient treat underlying causes and also avoid complications. Most pees are safe and simple lunchtime procedures. Wearing sunscreens, avoiding sun exposure and strict adherence of post peel home care advised by the doctor help achieve long-lasting effects.
Chemical peels help by resurfacing your skin thereby minimizing wrinkles, removing cellular build up, stimulating skin regeneration, reducing fine lines, help with hyper-pigmentation, clearing up blemishes or acne scarring, and even help get rid of stubborn acne, all while improving your overall texture and tone.
Role in Pigmentation
Pigmentation refers to dark discolouration of skin from excess melanin deposition or production caused due to various factors such as sun damage, acne scarring, cosmetic use, or hormonal fluctuations. Chemical peels work by removal of melanin through exfoliation of uppermost layers of skin. Repeated sessions of peels along with medical management help reduce pigmentation and underlying causes.
Role in acne and acne scarring
Acne is the most common skin problem seen by doctors which not only affect the adolescents but also the adults. The scars left by the acne can have an emotional toll no matter the person's age. Acne marks can range from deep pits to raised keloidal scars. Chemical peels exfoliate the skin by evening out skin tone and smoothening skin imperfections. Superficial peels can gently exfoliate the skin erasing the marks white deeper peels may help remodel scars. Chemical peel is one of the good tools in the armamentarium against acne along with early treatment of acne.
Message Input